A snow day?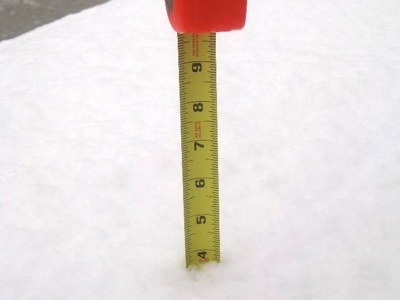 In March? In Texas? Global Whatting?
Yes. March 6 to be exact.
Just under 4 inches of snow fell at the house. Crazy weather we had here, but the kiddo enjoyed it. I certainly did not enjoy being "jailed" at DFW Airport waiting for a gate, but thankfully it was only about an hour on the ground. Getting home was another adventure.
We took the kiddo out for some fun, and had him goof around in the snow. He enjoyed all the fun, and Chris has pictures posted here.
Snow is all melting today, mostly gone. Temperature is already up to 47, and it's not even 1:30.